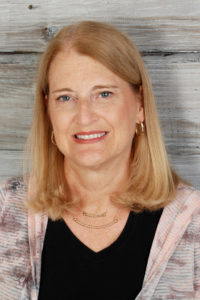 Lynn Stoller, OT, MS, OTR, C-IAYT, E-RYT 500, YACEP, YU-QP3
Lynn is the Founding President of the Sensory-Enhanced Yoga® Institute.  She has a special interest in war-related sensory processing disorders and yoga as a treatment modality.  Lynn has trained yoga instructors and health professionals in sensory-based yoga techniques for combat stress and PTSD since 2008. Lynn is associate investigator and first author of the Iraq yoga study, "Effects of Sensory-Enhanced Yoga on Symptoms of Combat Stress in Deployed Military Personnel" (Stoller et al, Jan/Feb 2012 AJOT) for which she was honored with the 2013 AOTA Cordelia Myers Writer's Award.  Her program, "Sensory-Enhanced Yoga® for Self-Regulation & Trauma Healing" evolved from the highly successful treatment protocol used in the study, which Lynn co-developed. She has authored a book with the same title, which was published in 2019 by Handspring Publishing.   Lynn was an influential faculty member of two pioneering veteran/military yoga organizations, Yoga Warriors (2008-2011) and Warriors at Ease (2011-2016). Lynn also worked for 36 years as an occupational therapist at Cotting School in Lexington, MA, where she first realized the healing power of yoga for adolescents and young adults who have anxiety, ADHD, sensory modulation disorders, and related ANS disorders.  Lynn is a 300-hr. and 800-hr. graduate of the Integrative Yoga Therapy program, a Level 2 iRest® practitioner, and is an IAYT-certified yoga therapist. In addition to her other private and group therapy work, she has been teaching therapeutic yoga classes for veterans in her local community for several years and has been an invited guest speaker for professional groups and veterans organizations.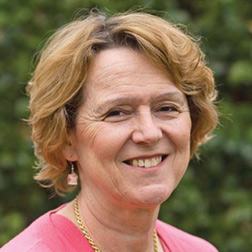 Col. (Ret.) Pat Lillis, MD, MHA, E-RYT 200/RYT 500
Pat Lillis, MD, MHA, RYT, is a retired colonel with the U.S. military, has more than 30 years of clinical and operational military medical experience, including a combat tour in Iraq as hospital commander. She is the recipient of numerous awards, including the Legion of Merit twice and a Bronze Star. Pat served in the office of the Army Surgeon General, and played a key role in the task force that established the practices of yoga, meditation, and acupuncture as accepted therapies in the Department of Defense and Veterans Affairs practice guidelines for the treatment of PTSD, traumatic brain injury, and pain. Pat is also a co-founder and former first President of Warriors at Ease. She brings her unique military expertise as well as extensive yoga studies and knowledge to her teaching.  Pat serves as a faculty member of the Sensory-Enhanced Yoga® Institute.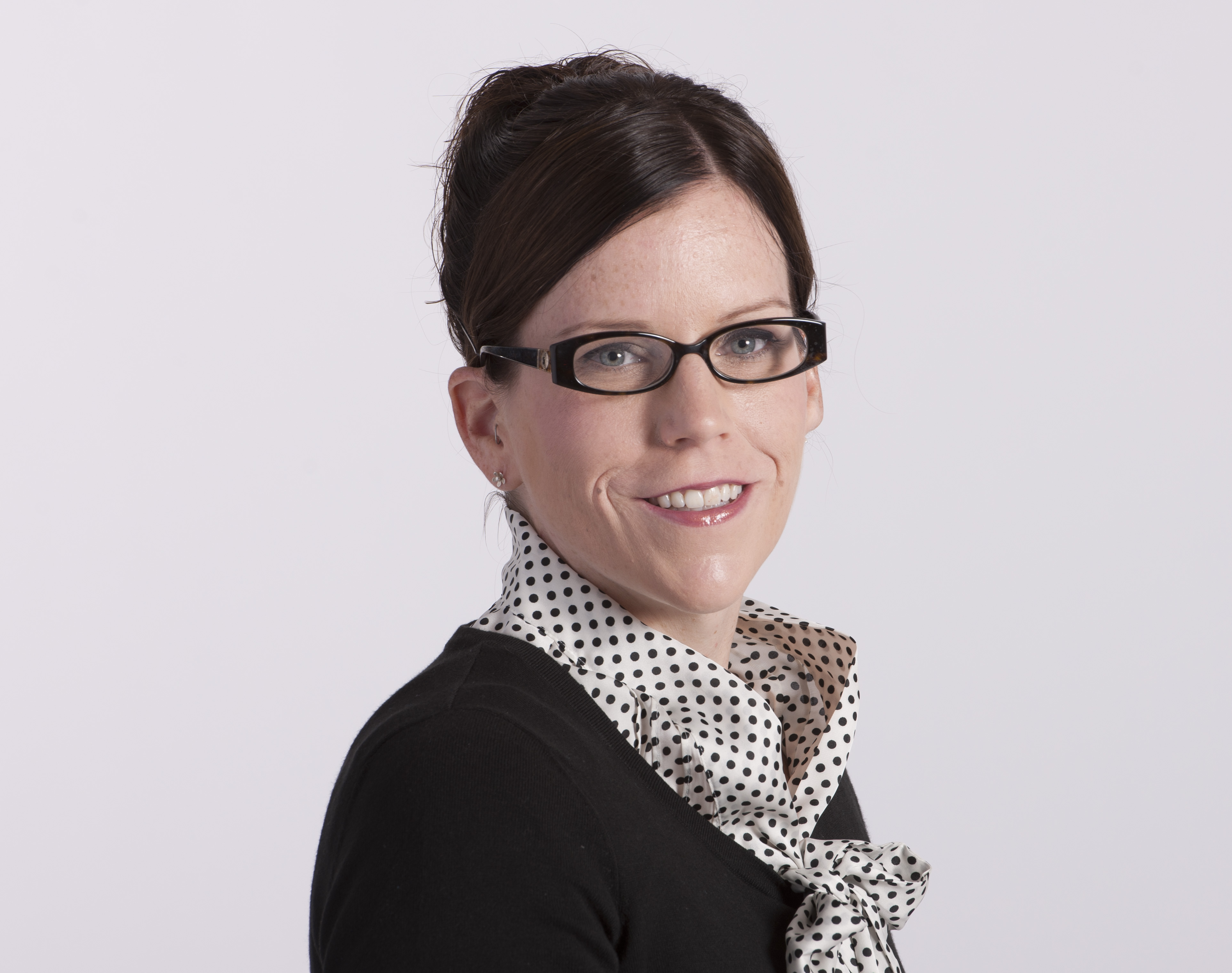 Danielle Rousseau, PhD, LMHC
Danielle Rousseau is an Assistant Professor at Boston University. Dr. Rousseau's professional focus has been in trauma services and gender advocacy.  She is a social justice researcher and practitioner. For more than a decade, Dr. Rousseau worked in the field of forensic mental health as a therapist in correctional facilities as well as in the community doing crisis response and victim advocacy. Her research, teaching and practice focus on the areas of justice, trauma, gender, mental health, and mindfulness. She is an advocate of integrative, holistic approaches that support embodied self-care. Dr. Rousseau is a licensed therapist and certified yoga teacher. She has specialized trauma informed yoga and mindfulness training through Warriors at Ease and yogaHOPE's TIMBo (Trauma Informed Mind Body) program. Her work is published in Criminal Justice Policy Review, Gender, Race, and Justice, Law and Society Review, The Annals of the Academy of Political and Social Sciences, The Journal of Yoga Service and other academic journals and books and she has presented at many national conferences and trainings. Dr. Rousseau is an author on the Yoga Service Council's Best Practices for Yoga in the Criminal Justice System and is the editor for Best Practices for Yoga with Sexual Trauma Survivors.  Danielle serves as a faculty member and Research Coordinator for the Sensory-Enhanced Yoga® Institute.
You can find out more about Dr. Rousseau and her work at daniellerousseau.com or contact her at danrou@bu.edu.

Marika Paquin,OTReg.(Ont.), E-RYT, YACEP
Marika has been working as an occupational therapist with motor vehicle accident claimants since 1993, with a focus on clients with mild-to-moderate acquired brain injury, who have musculoskeletal, neurological, cognitive and/or psychosocial issues, including Post Traumatic Stress Disorder.  She has been working with Canadian veterans since 2010, with a focus on physical disability, mental health and PTSD.  Marika has been using principals of yoga in treatment for many years. She initially trained as a Hatha Yoga teacher through Sivananda, and went on to do trainings focusing on using yoga in physical and mental health rehabilitation, such as Structural Yoga Therapy, Warriors at Ease, Yoga of the Heart, Veterans Yoga Project, and Mindful Resilience.  Marika consults about Mental Health Occupational Therapy and Sensory Enhanced Yoga® in the treatment of PTSD traumatized veterans and soldiers in Ukraine.  She is part of a group that has facilitated Occupational Therapy education in Ukraine. Marika serves as a faculty member of the Sensory-Enhanced Yoga® Institute.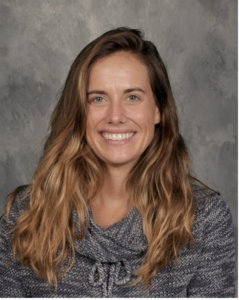 Megan Hennessey Schofield, M.Ed., RYT
Megan was introduced to mindfulness-based practices after experiencing severe bouts of anxiety from the immense pressure she put on herself as a Division 1 athlete and high academic achiever at Boston College.  Through regular practice of meditation, hypnosis, and mindful awareness, Megan learned to not let anxieties take control of her life.  These practices enabled her to graduate from Boston College with a Bachelor's degree in Elementary Education and Human Development followed by a Master's degree in Severe Special Education. For over seven years, Megan has taught a classroom of students who have moderate to severe special needs (and high anxiety) at Cotting School, Lexington, MA.  She quickly gained a reputation for her talent of structuring her classroom for promoting effective learning through sensory-based, mindfulness strategies and meditation practices.   She has presented talks and written articles on the topic and has inspired many of her colleagues at Cotting School to adopt her techniques.   She taught her students invaluable tools that help them quiet their minds, improve their level of self-awareness, and be more present to learn in the classroom.  Megan is also a passionate yogi and has completed yoga and meditation workshops around the world including Kripalu Center, Hariharalaya Yoga Retreat Center in Cambodia, The Sanctuary in Thailand, as well as a 200-hour yoga training at Embrace Energy Yoga School in Thailand.  Megan completed Jon Kabat Zinn's 8-week course on Mindfulness-based Stressed Reduction in June 2017.  Megan is co-creator and Director of the Sensory and Mindfulness-based Yoga for Learning Environments™ (SMYLE™) program, which is the child-focused version of the Institute's Sensory-Enhanced Yoga® program.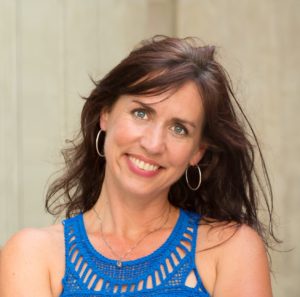 Julie Jack MS, MA, tLMFT, E-RYT 200, YACEP
Julie is the founder and director of the Exhale Project, a grant funded program that offers trauma informed yoga to survivors of sexual violence in a 6 county region in Iowa. She also teaches yoga classes at the Veterans Administration Hospital in Iowa City, working specifically with veterans diagnosed with Military Sexual Trauma and Complex Post Traumatic Stress Disorder. Julie holds a MS in Non Profit Administration from the University of Notre Dame and an MA in Counseling Psychology from the California School of Professional Psychology with certifications in Focusing Therapy for complex trauma and Latino Family Therapy. Julie is a RYT with yoga alliance and is currently completing her studies to become a Certified Yoga Therapist C-IAYT with the Inner Peace Yoga Therapy program in Chicago. Over the past decade Julie has worked with adults and teenagers from diverse backgrounds in both the U.S. and Mexico treating a wide range of issues but focusing heavily on trauma and crisis response.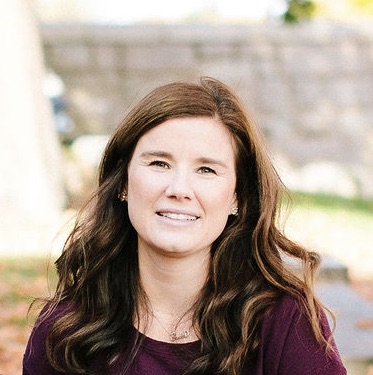 Dr. Erin O'Neill, OT, OTD, RYT-200
Dr. Erin O'Neill is an Occupational Therapist for Cambridge Public Schools in Cambridge, Massachusetts. Erin's professional interest has been working with children with histories of complex trauma including environmental, physical, and mental trauma. Her interest first developed during a clinical placement at an adolescent inpatient mental health facility at the University of Massachusetts. Since that time she has received training in children's yoga through Balansana Yoga, completed her 200-hour Yoga Teacher Training with Renee LeBlanc, and continued her education in the area of Sensory Integration. Erin holds an Advanced Practice Certificate in Neuroscience. She graduated with her Occupational Therapy Doctorate (OTD) from Thomas Jefferson University with a focus on the Evidence-Based Practice (EBP) of yoga programs in school settings. Erin has practiced yoga and mindfulness for more than fifteen years and integrates yoga and mindfulness into intervention sessions with her students with sensory processing disorders, ADHD, behavioral disorders, and trauma histories. Erin is co-developing and will co-lead the Institute's S.M.Y.L.E.™ program: Sensory and Mindfulness-based Yoga for Learning Environments.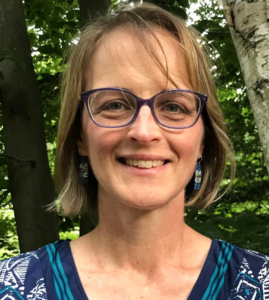 Hollie Marron, OT, RYT
Hollie discovered yoga as an occupational therapy student over 25 years ago at Boston University. What started out as a physical education credit requirement at B.U. has become her most valued and versatile personal practice for health and well-being. A registered yoga teacher since 2008, Hollie has integrated therapeutic yoga into her pediatric OT practice across settings in Massachusetts that include therapeutic day schools, residential treatment, in-home therapy, and public school.  As an OT with Northampton Public Schools, Hollie collaborated with K-5 teachers to bring accessible yoga routines into the regular education classroom to strengthen neurodevelopment, support self-regulation, foster learning, and promote positive school climate. In her current work with Cutchins Program for Children and Families, Hollie invites youth to embody mental health recovery. Grounded by therapeutic yoga and gardening, connected with rhythm and drumming, nourished by integrative nutrition, uplifted with clinical aromatherapy, and empowered by biofeedback, Hollie's clients are welcomed along on the path to post-traumatic growth. She is delighted to share her passion for yoga with the SMYLE community.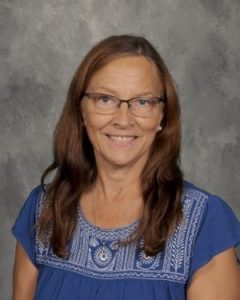 Barbara DeLuca, MEd, MSPT, C/NDT
Barbara was a graduate of Norwich University with degrees in Physical Education, Health and Biology. She began teaching yoga classes as a physical education teacher. She received her Masters in Education from Boston University with a concentration in Adaptive Physical Education and Corrective Therapy. She later received her Masters Degree from Simmons College in Physical Therapy, and has been working primarily in Rehab and with Special Needs students for the past 40 years, incorporating techniques from her varied background. Relaxation techniques, mindfulness and yoga are integral in her teaching and "whole body" therapeutic approach. With her extensive background in pediatrics, and having taken the course in "Sensory-Enhanced Yoga® for Self-Regulation & Trauma Healing", Barbara was delighted when asked to join the SMYLE team.